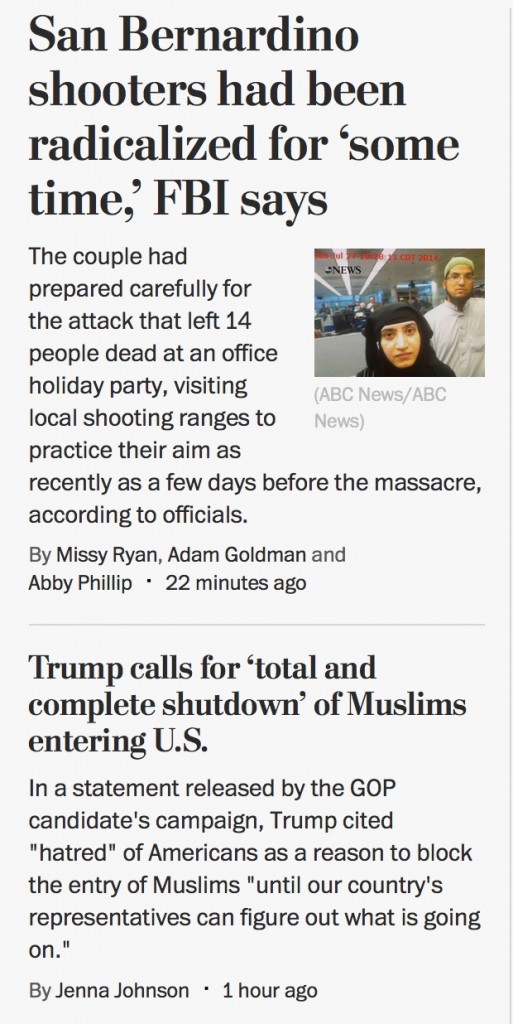 Meet two faces of radicalism: one is the face of radical islam; the second is the face of radial nationalism. Different, but similar, and both morally bankrupt.
Both have ideas that resonate with a very limited few (luckily for the rest of us); both inflame our discourse; both fuel hatred, distrust and intolerance; both project fear, racism, xenophobia and misogyny. Welcome to the new faces of fascism.
As a Londoner recently said of an attacker (reportedly belonging to the first type of radical group): #YouAintNoMuslimBruv.
I'd suggest to our second radical: #YouAintNoAmericanBro.
Both of these nightmarish visions seek a place on the world stage — both should and will rightly fail.
Image courtesy of the Washington Post, December 7, 2015.