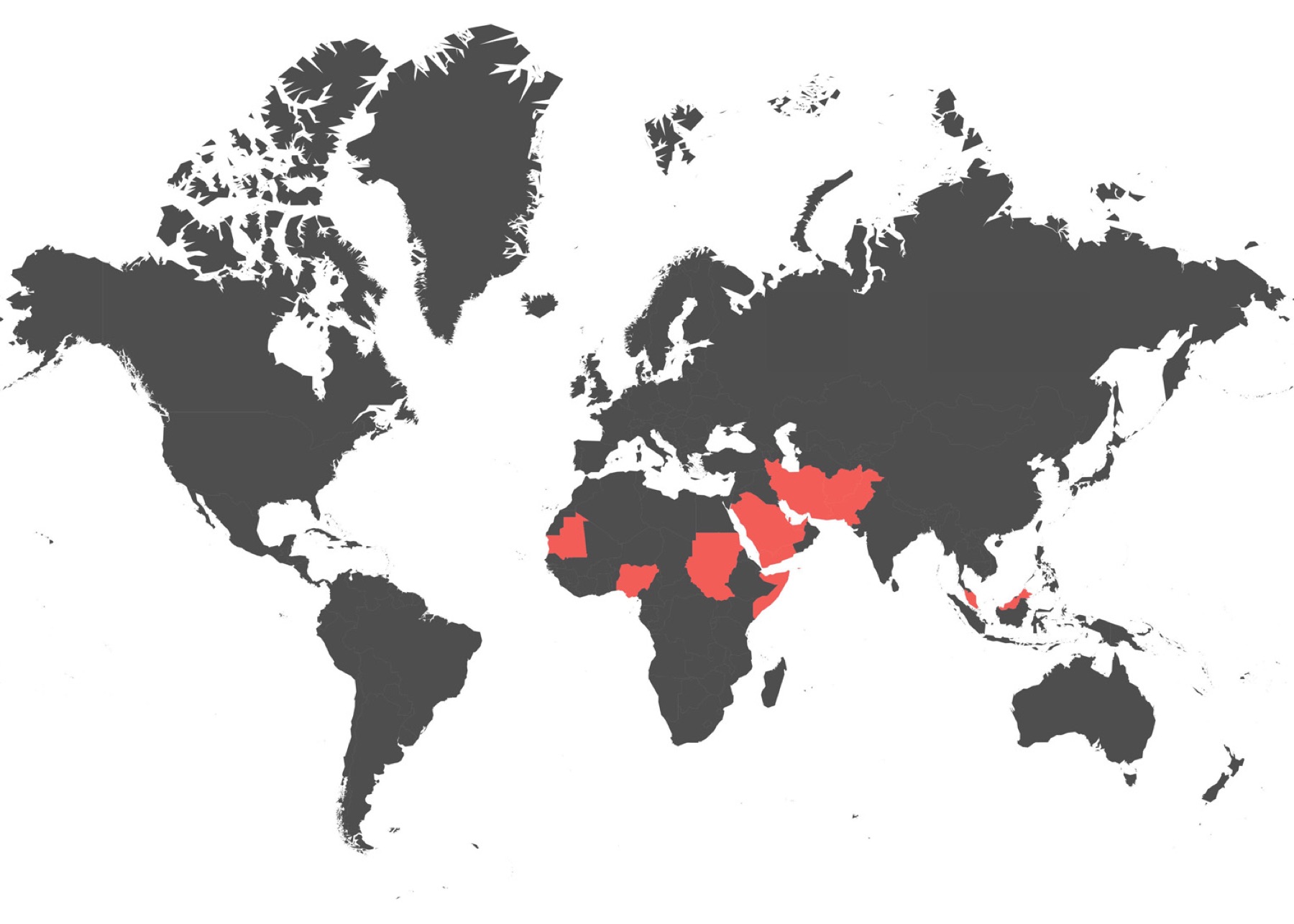 The inflammatory rhetoric of the US election gives me pause. Pretenders to the nation's highest office include xenophobes and racists. Yet their words of fear and hate are protected by one of the simplest and most powerful sentences written in to law:
Congress shall make no law respecting an establishment of religion, or prohibiting the free exercise thereof; or abridging the freedom of speech, or of the press; or the right of the people peaceably to assemble, and to petition the Government for a redress of grievances.
We should give thanks for these words every day. The words protect our utterances, thoughts, beliefs and associations.
Citizens in many other country's are not so lucky. Some nations give preferential treatment to believers in the state-sanctioned religion and discriminate against those who don't adhere. Other nations will severely persecute or punish their own people for blasphemy and/or apostasy.
Then there's the list of 13, including: Somalia, Sudan, Mauritania, Nigeria, Afghanistan, Iran, Maldives, Pakistan, Iraq, Qatar, Saudi Arabia, United Arab Emirates, Yemen. Here you can be put to death for not believing or for criticizing or renouncing your state-imposed belief system.
Please visit the International Humanist and Ethical Union to read the full Freedom of Thought Report 2015. It makes for sobering reading — hard to believe we all live in the 21st century.
Image: Countries (in red) where apostasy is punishable by death. Courtesy of Independent / International Humanist and Ethical Union.