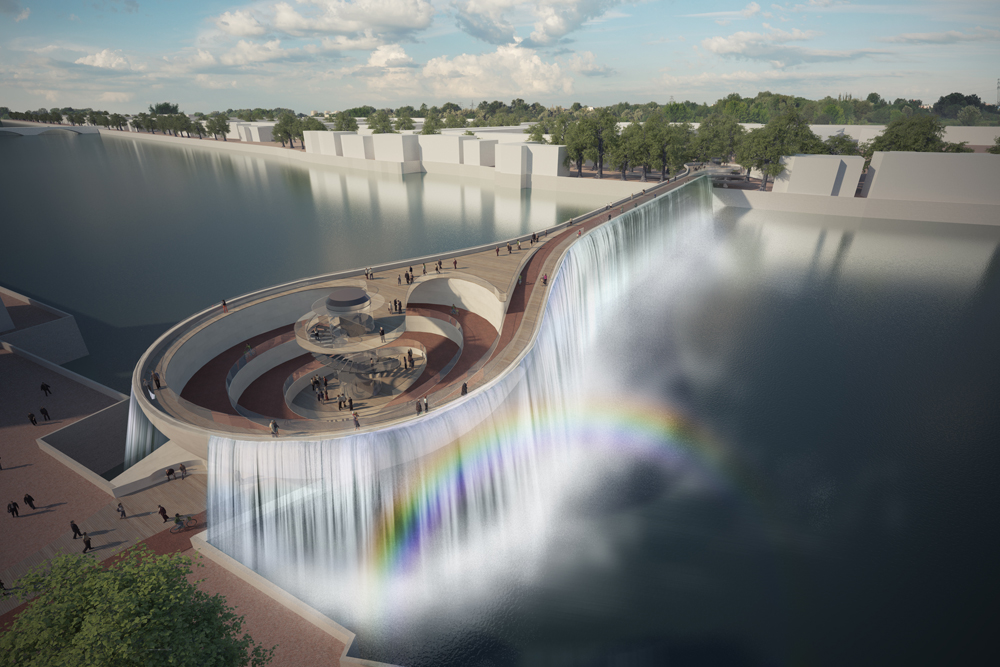 I don't live in London. But having been born and raised there I still have a particular affinity for this great city. So, when the London Borough of Wandsworth recently published submissions for a new bridge of the River Thames I had to survey the designs. Over 70 teams submitted ideas since the process was opened to competition in December 2014.  The bridge will eventually span the river between Nine Elms and Pimlico.
Please check out the official designs here. Some are quite extraordinary.
Image: Scheme 008. Courtesy of Nine Elms to Pimlico (NEP) Bridge Competition, London Borough of Wandsworth.