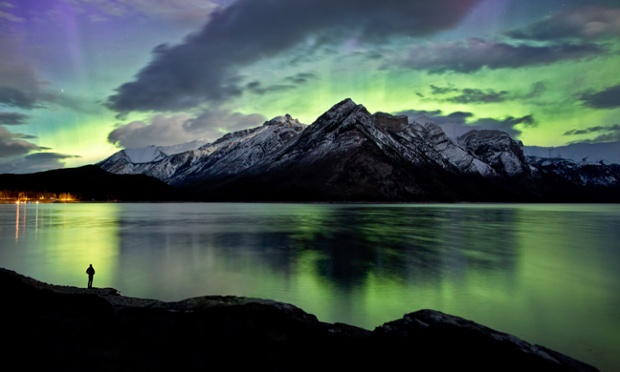 Not every selfie has to be about me or you, the smartphone-carrier. Sometimes a selfie can focus on something else, something bigger than ourselves. Sometimes the self in the selfie becomes just a meaningless dot on a broader, deeper, richer landscape. We need to see more selfies like those of Canadian photographer Paul Zizka — his are indeed selfies worth sharing and celebrating.
See more of Paul Zizka's stunning images here.
Image: The northern lights at Lake Minnewanka, Banff National Park Photograph: Paul Zizka Photography/Caters News Agency.