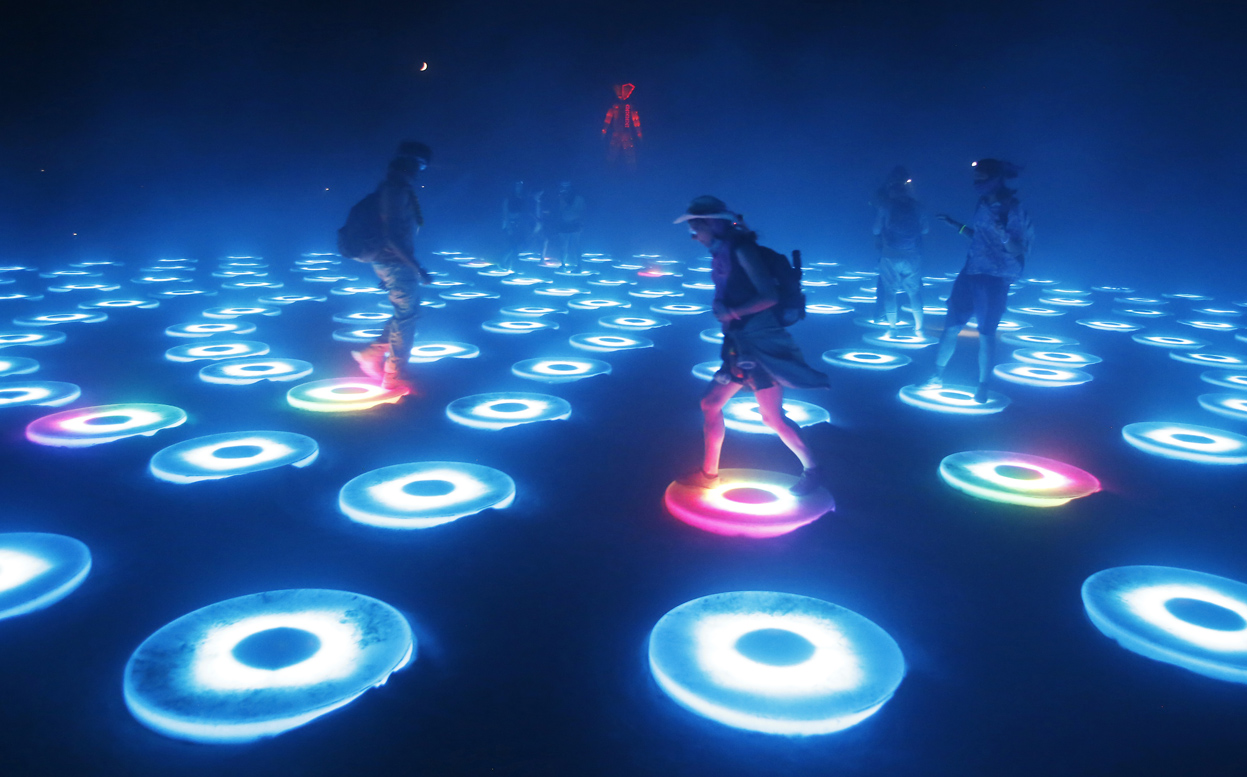 As this year's Burning Man comes to an end in the eerily beautiful Black Rock Desert in Nevada I am reminded that attending this life event should be on everyone's bucket list, before they actually kick it.
That said, applying one or more of the Ten Principle's that guide Burners, should be a year-round quest — not a once in a lifetime transient goal.
Read more about this year's BM here.
See more BM visuals here.
Image: Super Pool art installation, Burning Man 2014. Courtesy of Jim Urquhart / Reuters.