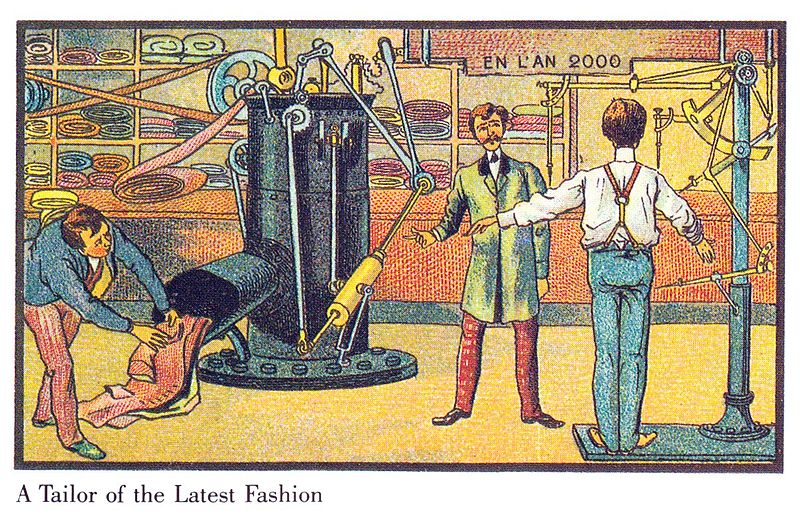 Just over a hundred years ago, at the turn of the 19th century, Jean-Marc Côté and some of his fellow French artists were commissioned to imagine what the world would look like in 2000. Their colorful sketches and paintings portrayed some interesting inventions, though all seem to be grounded in familiar principles and incremental innovations — mechanical helpers, ubiquitous propellers and wings. Interestingly, none of these artist-futurists imagined a world beyond Victorian dress, gender inequality and wars. But these are gems nonetheless.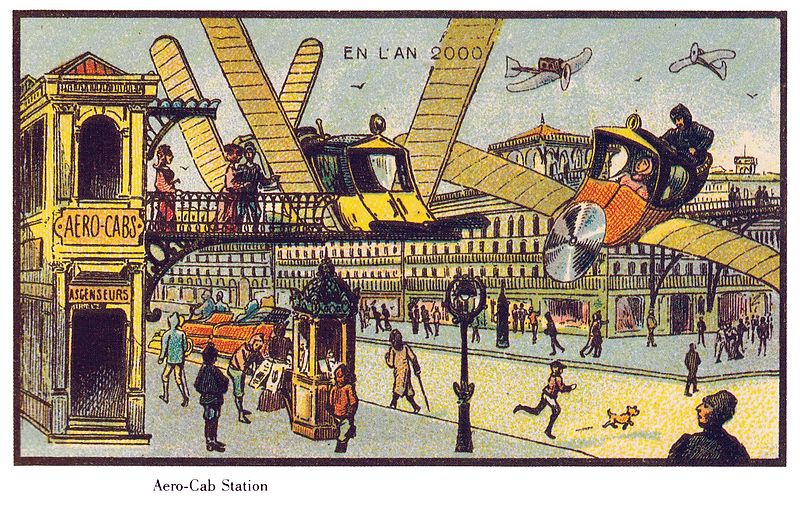 Some of their works found their way into cigar boxes and cigarette cases, others were exhibited at the 1900 World Exhibition in Paris. My three favorites: a Tailor of the Latest Fashion, the Aero-cab Station and the Whale Bus. See the full complement of these remarkable futuristic visions at the Public Domain Review, and check out the House Rolling Through the Countryside and At School.
I suspect our contemporary futurists — born in the late 20th or early 21st-century — will fall prey to the same narrow visions when asked to sketch our planet in 3000. But despite the undoubted wealth of new gadgets and gizmos a thousand years from now the challenge would be to see if their imagined worlds might be at peace and with equality for all.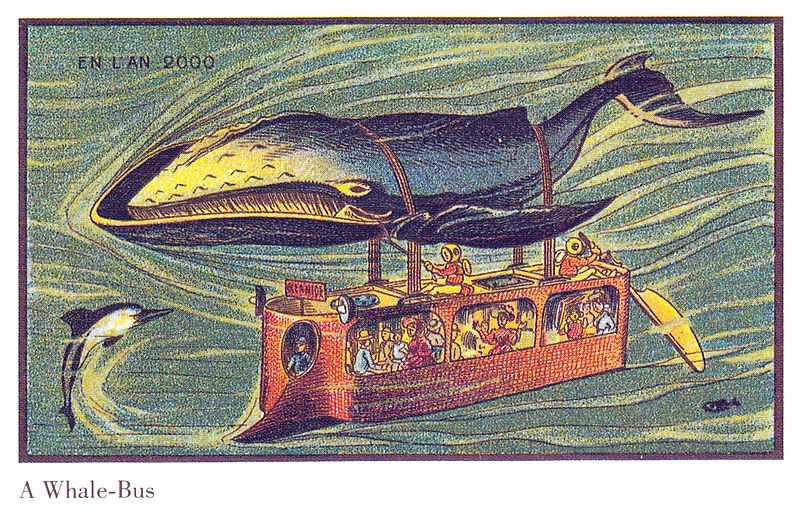 Images courtesy of the Public Domain Review, a project of the Open Knowledge Foundation. Public Domain.