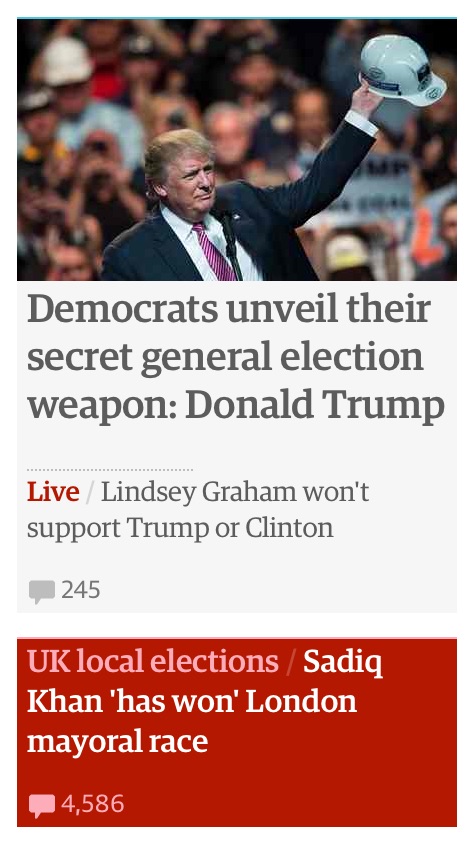 Today's (photo-)mashup comes from the front page of The Guardian, May 6, 2016. The kindly editors juxtaposed two stories that show the chasm between two kindred nations: the United States and the United Kingdom.
The first story reminds us that the United States now has a xenophobic, racist, anti-Muslim bully [I would use more suitable words, but my children sometimes read this blog] as its presumptive Republican nominee for President. The second story breaks news that a Muslim was just elected Mayor of London, the capital city.
One of these nations is moving forward; the direction of the other remains perplexing and disturbing.
Image: Screen shot from the Guardian, May 6, 2016.