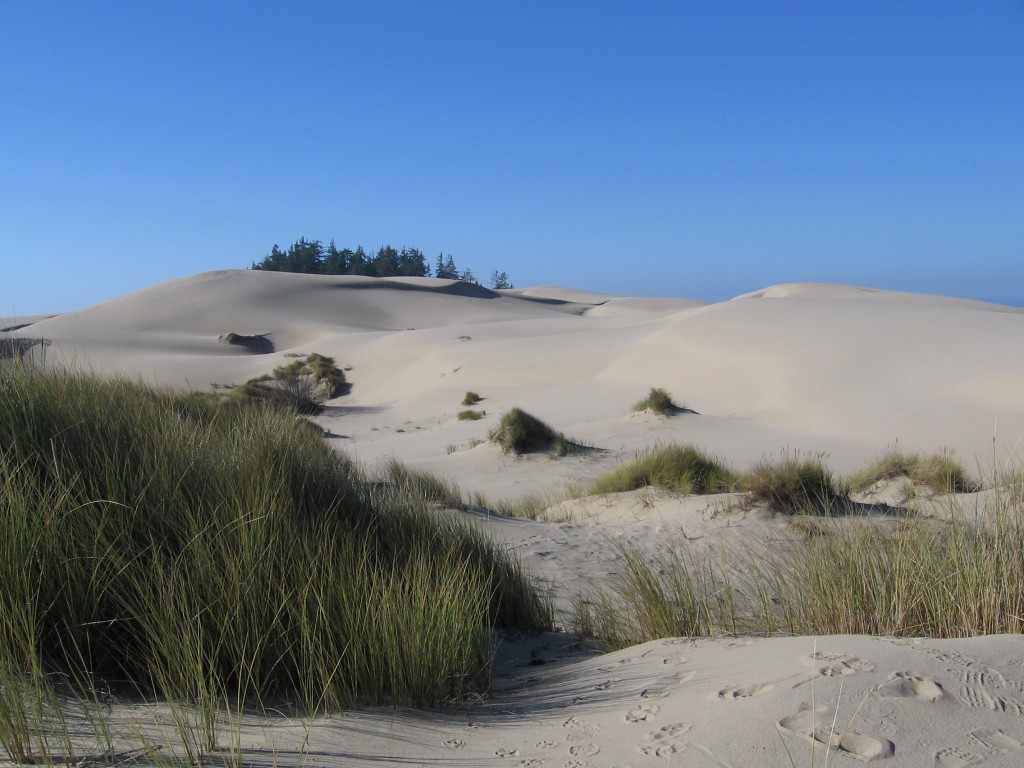 Quite coincidentally, and with no prescience at work, I had a half-read Dune Messiah (the second installment of the Dune chronicles) at my side when this article spun its way across the ether. So, it made me put digital pen to digital paper. It's hard to believe that this master work is now well into middle age. And like a fine wine maturing over time, rather than bursting into our collective consciousness when first published, Dune and its successors took decades to reach a critical mass of appeal.
In crafting this epic work of imagination Frank Herbert takes us on a voyage that goes beyond the narrow genres much-needed by our literary establishment. Is Dune science fiction? Is Dune space opera? Is Dune Fantasy or literary fiction? Is Dune thriller or romance? Or is Dune a treatise on politics and religion. The answer is yes.
But rather than seek to pigeonhole the work and thus limit its initial appeal to a new audience, I think it would be wise to took at Dune in an entirely different way. Dune is an evolutionary tale, and at many levels — it tells us of the evolution of ecological philosophy; the evolution of the self and of the state; the evolution of ideas and religion; the evolution of consciousness and culture.
I have to hope that younger generations, evolving fifty years from now and beyond, will be reading and contemplating Herbert's work with as much awe.
From the Guardian:
In 1959, if you were walking the sand dunes near Florence, Oregon, you might have encountered a burly, bearded extrovert, striding about in Ray-Ban Aviators and practical army surplus clothing. Frank Herbert, a freelance writer with a feeling for ecology, was researching a magazine story about a US Department of Agriculture programme to stabilise the shifting sands by introducing European beach grass. Pushed by strong winds off the Pacific, the dunes moved eastwards, burying everything in their path. Herbert hired a Cessna light aircraft to survey the scene from the air. "These waves [of sand] can be every bit as devastating as a tidal wave … they've even caused deaths," he wrote in a pitch to his agent. Above all he was intrigued by the idea that it might be possible to engineer an ecosystem, to green a hostile desert landscape.
About to turn 40, Herbert had been a working writer since the age of 19, and his fortunes had always been patchy. After a hard childhood in a small coastal community near Tacoma, Washington, where his pleasures had been fishing and messing about in boats, he'd worked for various regional newspapers in the Pacific northwest and sold short stories to magazines. He'd had a relatively easy war, serving eight months as a naval photographer before receiving a medical discharge. More recently he'd spent a weird interlude in Washington as a speechwriter for a Republican senator. There (his only significant time living on the east coast) he attended the daily Army-McCarthy hearings, watching his distant relative senator Joseph McCarthy root out communism. Herbert was a quintessential product of the libertarian culture of the Pacific coast, self-reliant and distrustful of centralised authority, yet with a mile-wide streak of utopian futurism and a concomitant willingness to experiment. He was also chronically broke. During the period he wrote Dune, his wife Beverly Ann was the main bread-winner, her own writing career sidelined by a job producing advertising copy for department stores.
Soon, Herbert's research into dunes became research into deserts and desert cultures. It overpowered his article about the heroism of the men of the USDA (proposed title "They Stopped the Moving Sands") and became two short SF novels, serialised in Analog Science Fact & Fiction, one of the more prestigious genre magazines. Unsatisfied, Herbert industriously reworked his two stories into a single, giant epic. The prevailing publishing wisdom of the time had it that SF readers liked their stories short. Dune (400 pages in its first hardcover edition, almost 900 in the paperback on my desk) was rejected by more than 20 houses before being accepted by Chilton, a Philadelphia operation known for trade and hobby magazines such as Motor Age, Jewelers' Circular and the no-doubt-diverting Dry Goods Economist.
Though Dune won the Nebula and Hugo awards, the two most prestigious science fiction prizes, it was not an overnight commercial success. Its fanbase built through the 60s and 70s, circulating in squats, communes, labs and studios, anywhere where the idea of global transformation seemed attractive. Fifty years later it is considered by many to be the greatest novel in the SF canon, and has sold in millions around the world.
***
Dune is set in a far future, where warring noble houses are kept in line by a ruthless galactic emperor. As part of a Byzantine political intrigue, the noble duke Leto, head of the Homerically named House Atreides, is forced to move his household from their paradisiacal home planet of Caladan to the desert planet Arrakis, colloquially known as Dune. The climate on Dune is frighteningly hostile. Water is so scarce that whenever its inhabitants go outside, they must wear stillsuits, close-fitting garments that capture body moisture and recycle it for drinking.
The great enemy of House Atreides is House Harkonnen, a bunch of sybaritic no-goods who torture people for fun, and whose head, Baron Vladimir, is so obese that he has to use little anti-gravity "suspensors" as he moves around. The Harkonnens used to control Dune, which despite its awful climate and grubby desert nomad people, has incalculable strategic significance: its great southern desert is the only place in the galaxy where a fantastically valuable commodity called "melange" or "spice" is mined. Spice is a drug whose many useful properties include the induction of a kind of enhanced space-time perception in pilots of interstellar spacecraft. Without it, the entire communication and transport system of the Imperium will collapse. It is highly addictive, and has the side effect of turning the eye of the user a deep blue. Spice mining is dangerous, not just because of sandstorms and nomad attacks, but because the noise attracts giant sandworms, behemoths many hundreds of metres in length that travel through the dunes like whales through the ocean.
Have the Harkonnens really given up Dune, this source of fabulous riches? Of course not. Treachery and tragedy duly ensue, and young Paul survives a general bloodbath to go on the run in the hostile open desert, accompanied, unusually for an adventure story, by his mum. Paul is already showing signs of a kind of cosmic precociousness, and people suspect that he may even be the messiah figure foretold in ancient prophecies. His mother, Jessica, is an initiate of the great female powerbase in an otherwise patriarchal galactic order, a religious sisterhood called the Bene Gesserit. Witchy and psychically powerful, the sisters have engaged in millennia of eugenic programming, of which Paul may be the culmination.
This setup owes something to the Mars stories of Edgar Rice Burroughs and Isaac Asimov's Foundation books, as well as the tales written by Idaho-born food chemist Elmer Edward "Doc" Smith, creator of the popular Lensman space operas of the 1940s and 50s, in which eugenically bred heroes are initiated into a "galactic patrol" of psychically enhanced supercops. For Smith, altered states of consciousness were mainly tools for the whiteous and righteous to vaporise whole solar systems of subversives, aliens and others with undesirable traits. Herbert, by contrast, was no friend of big government. He had also taken peyote and read Jung. In 1960, a sailing buddy introduced him to the Zen thinker Alan Watts, who was living on a houseboat in Sausalito. Long conversations with Watts, the main conduit by which Zen was permeating the west-coast counterculture, helped turn Herbert's pacy adventure story into an exploration of temporality, the limits of personal identity and the mind's relationship to the body.
Every fantasy reflects the place and time that produced it. If The Lord of the Rings is about the rise of fascism and the trauma of the second world war, and Game of Thrones, with its cynical realpolitik and cast of precarious, entrepreneurial characters is a fairytale of neoliberalism, then Dune is the paradigmatic fantasy of the Age of Aquarius. Its concerns – environmental stress, human potential, altered states of consciousness and the developing countries' revolution against imperialism – are blended together into an era-defining vision of personal and cosmic transformation.
Read the entire article here.
Image: The Oregon Dunes, near Florence, Oregon, served as an inspiration for the Dune saga. Courtesy of Rebecca Kennison. Creative Commons.